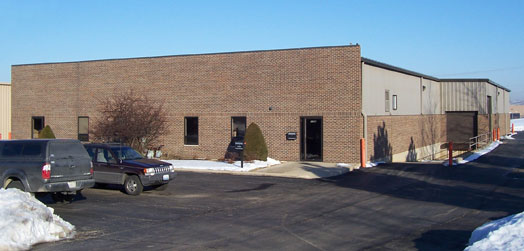 TNT Industries began in 1972 as a family-owned short run metal stamping job shop. Over the past 4 decades, we have evolved into a job shop offering metal stamping, laser cutting, part design, prototyping, and assembly, packaging and crating services. We are still family-owned and still service many of the customers that began with us over 30 years ago. Our vision began as a company willing to go the extra mile and provide full service to our customers. That vision still remains. Over the years we have expanded our tool room, added larger presses and air and servo feeds and most recently a laser cutter. All with the goal of providing the most accurate part in the quickest time frame at the lowest piece price.
Our services now include:
Short to medium run stamping from 50 to 200,000 pieces.
Laser cutting on our 1,500 watt, three-axis laser cutter.
Part design and prototyping services through our in-house tool room.
Assembly services from simple to complex.
Packaging services ranging from bagging and labeling to boxing or crating.
From part/tool design, prototyping to production; whether your job is a simple stamping, deep draw or one that requires counter sinking, tapping, assembly or packaging, we look forward to working with you!
For more information please contact us at 630-879-1522.